Welcome to
MICHAEL POLIZA PRIVATE TRAVEL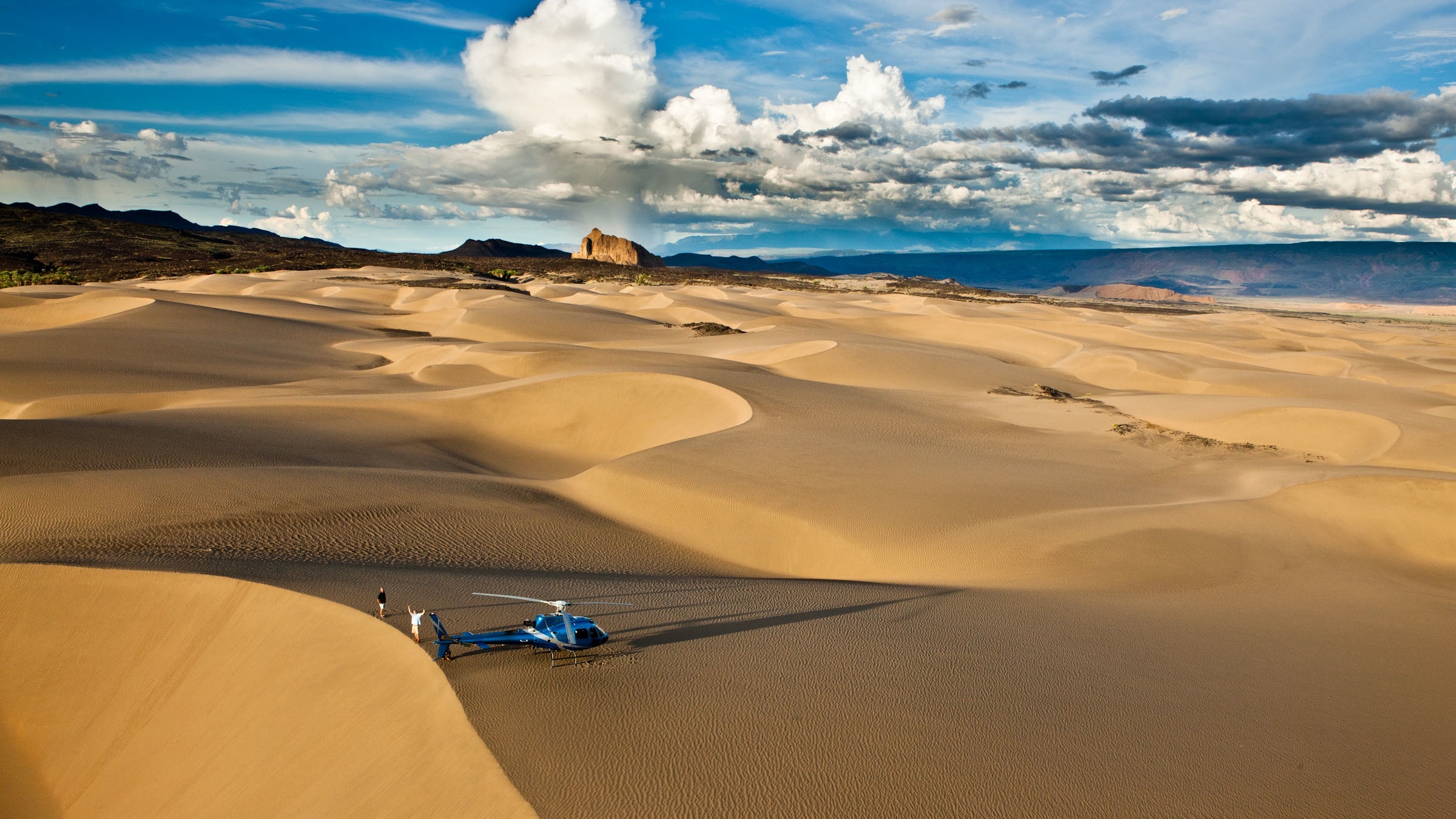 ABOUT US
Welcome to MICHAEL POLIZA PRIVATE TRAVEL!
We focus on carefully crafted experiential trips to magnificent natural locations. Through life-long explorations and Michael's adventures as a nature and wildlife photographer, we've come to know the world's most beautiful places and want to now show them to you.
Time is the most valuable asset in our accelerating lives. We strive to create an unforgettable time for you – a spectacular immersion in nature and culture, which will deeply move you. To achieve this, we prioritize the effect of experiences in the form of impressive landscapes, wildlife encounters and interaction with fascinating foreign civilizations. Central to our work is the aim of showing you something different, avoiding the typical tourist routes and taking you to the last remote and otherwise inaccessible spots of our planet.
Your individual preferences and wishes are most important to us. We get to know each client personally to understand their ideas of a perfect journey. Please feel free to contact us any time.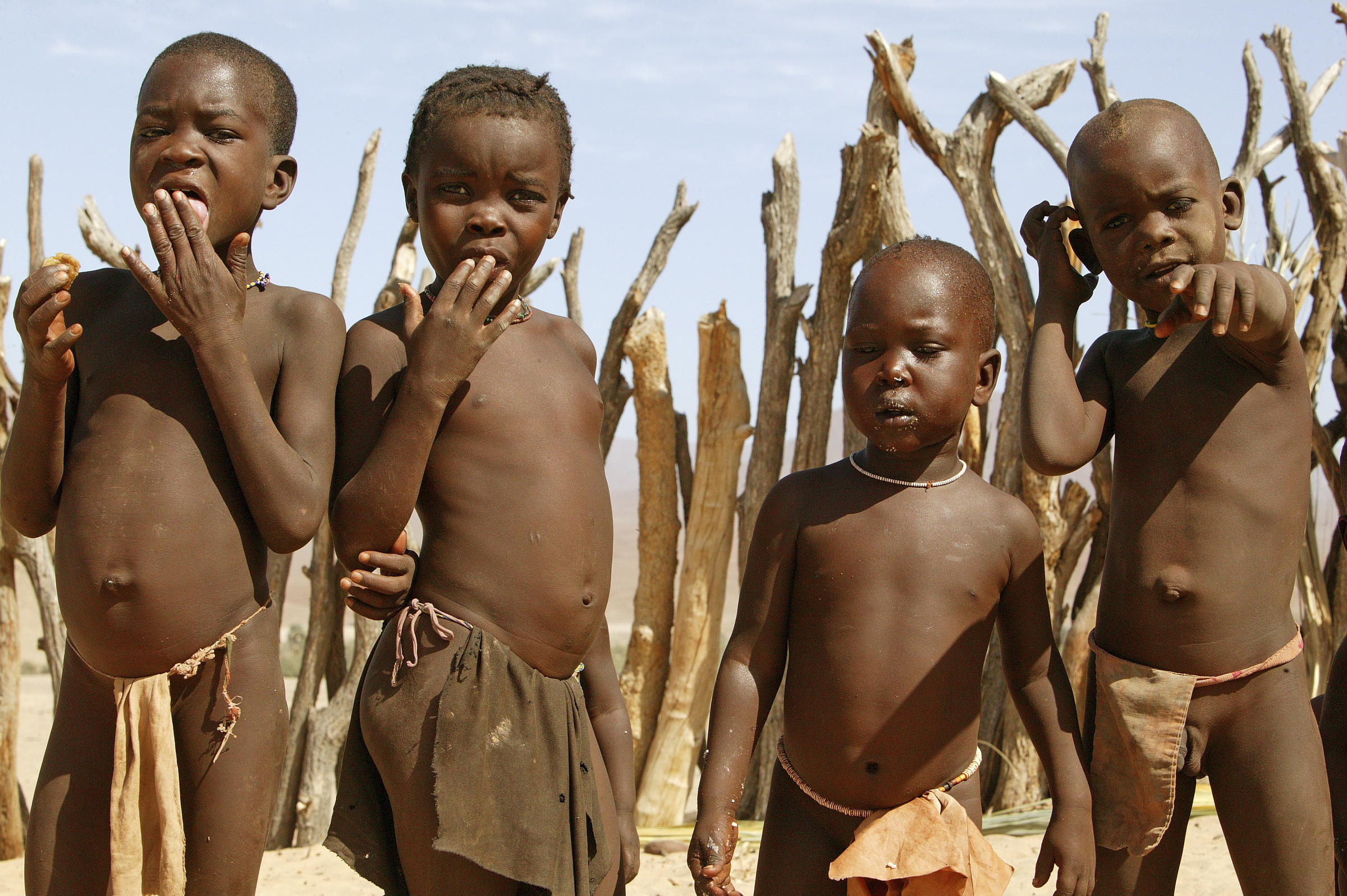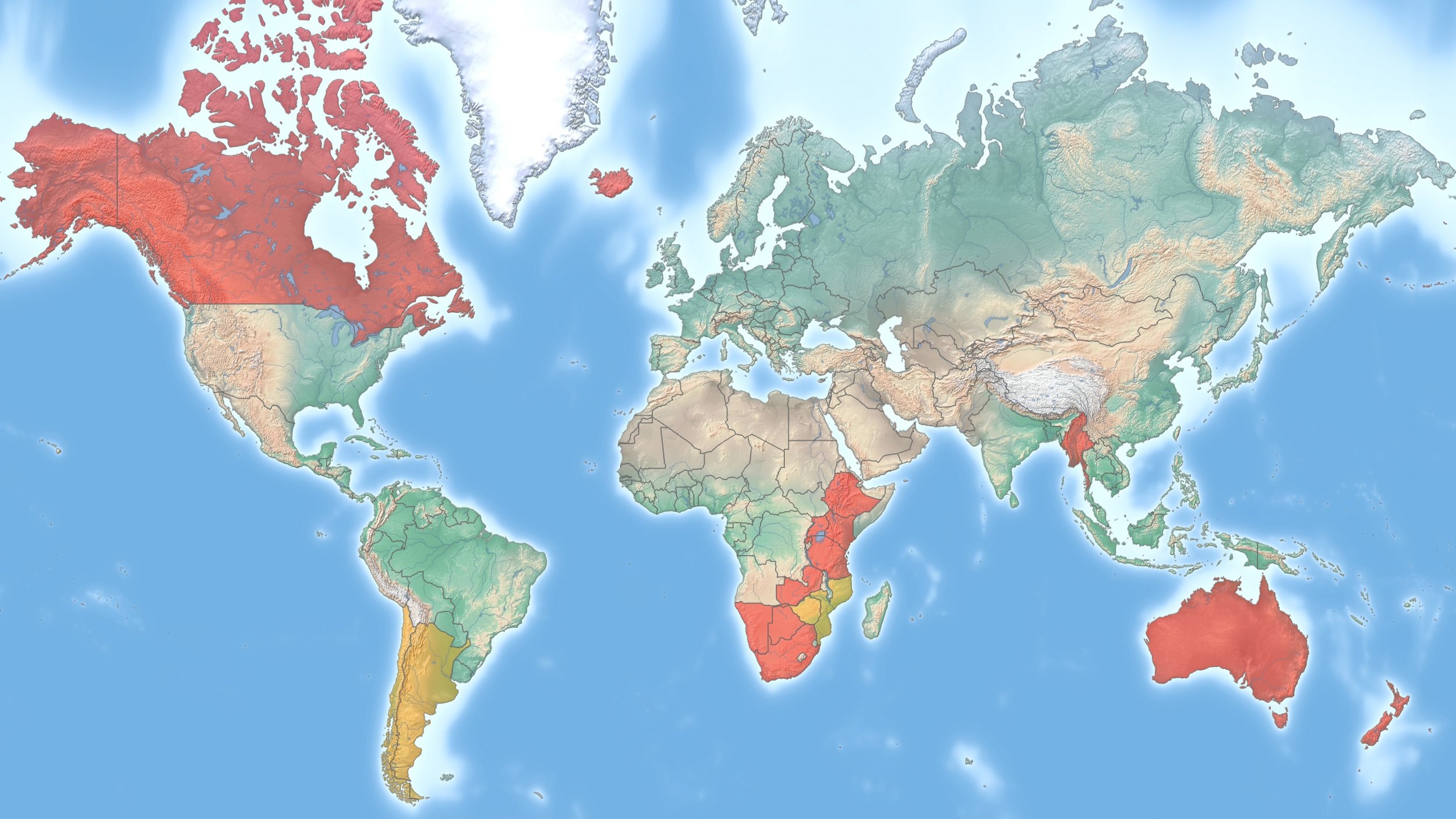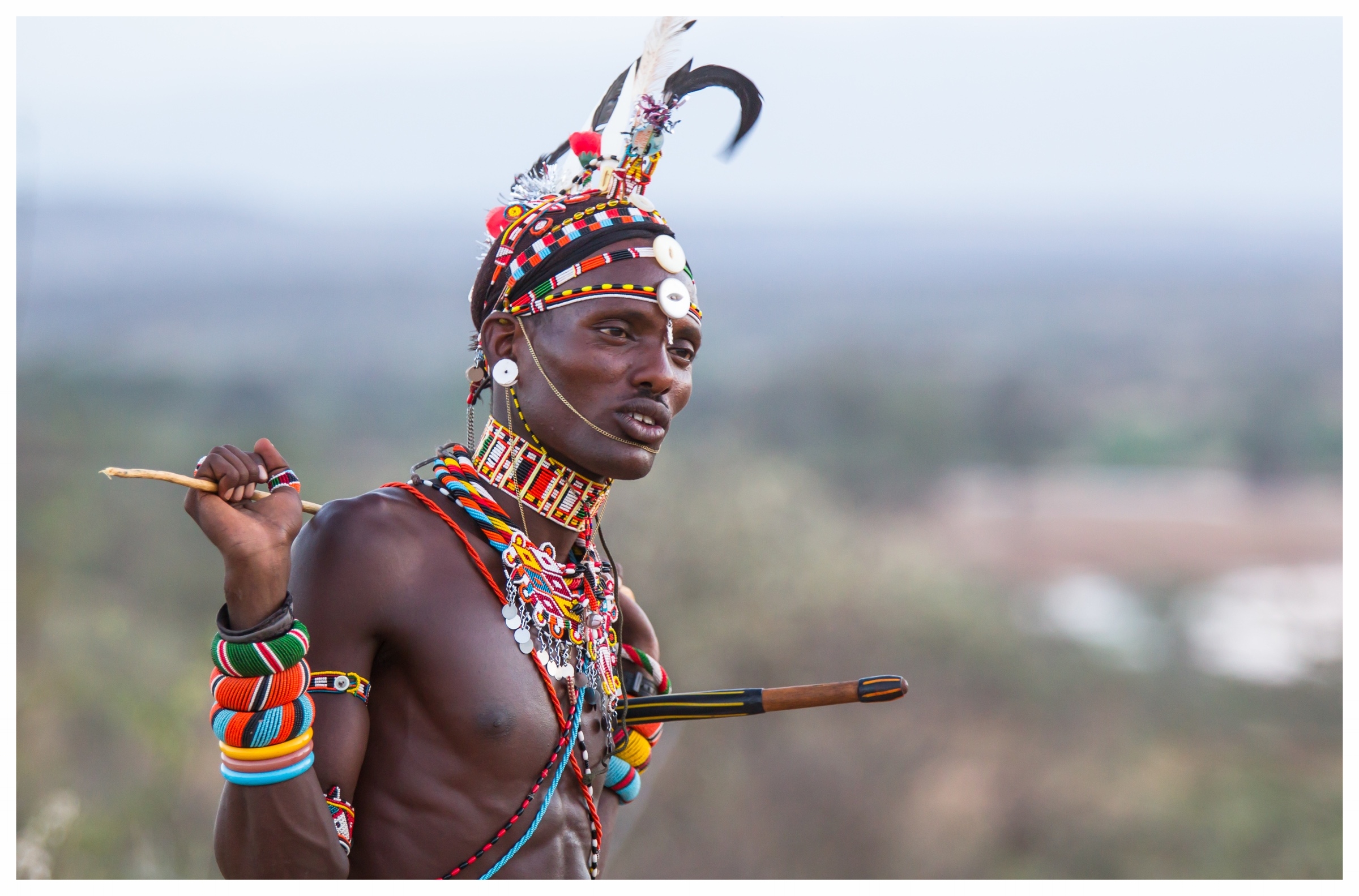 KENYA - The Unknown Paradise
Kenya is one of Africa's most diverse countries, which has made it a top destination for safari travellers since many years. We want to show you a different side of this beautiful country. Off the beaten tourist paths, you will find authentic safari magic in some of the most beautiful lodges and wild adventures in remote tented camps. Kenya is unique in its incredible density of wildlife and offers a huge variety of landscapes as well as authentic cultural encounters, which will surely impress you. We are particularly fond of Kenya's north, which is one of the last untouched places and hardly accessible for humans.
NAMIBIA - Majestic Landscapes
Panoramic views that stretch as far as the eye can see, landscapes with the power to move you and unforgettable encounters with the indigenous tribes – you will find all of that in Namibia, the country of red silence. It owes its nickname to the Kalahari, one of the largest deserts on earth, known for its fine red sand. Particularly impressive are the Skeleton Coast and the Sossusvlei Area with its massive red dunes. Despite a solid touristic infrastructure, we can take you back in time on a magical journey through Namibia. You will find true relaxation and inspiration by dwelling on these beautiful expansive landscapes. This is the place of luxurious solitude.
BOTSWANA - Eldorado for Wildlife Enthusiasts
Botswana is famous for its lush Okavango Delta, one of the few remaining places where you truly feel wilderness. This is due to Botswana's sensible and sustainable tourism concept of small quantity but high quality, which creates an unparalleled safari experience. Camps are small and spaced out well, which gives you the luxury of having vast areas of dense wildlife populations to yourself. During game drives, you will experience the most magical encounters with wildlife, which is so abundant in this wetland oasis surrounded by the Kalahari. Botswana has the highest elephant population and offers stunning opportunities for lion and leopard observations. The Botswana experience pairs particularly well with Namibia's landscapes, travelling both is easy with a small fixed-wing.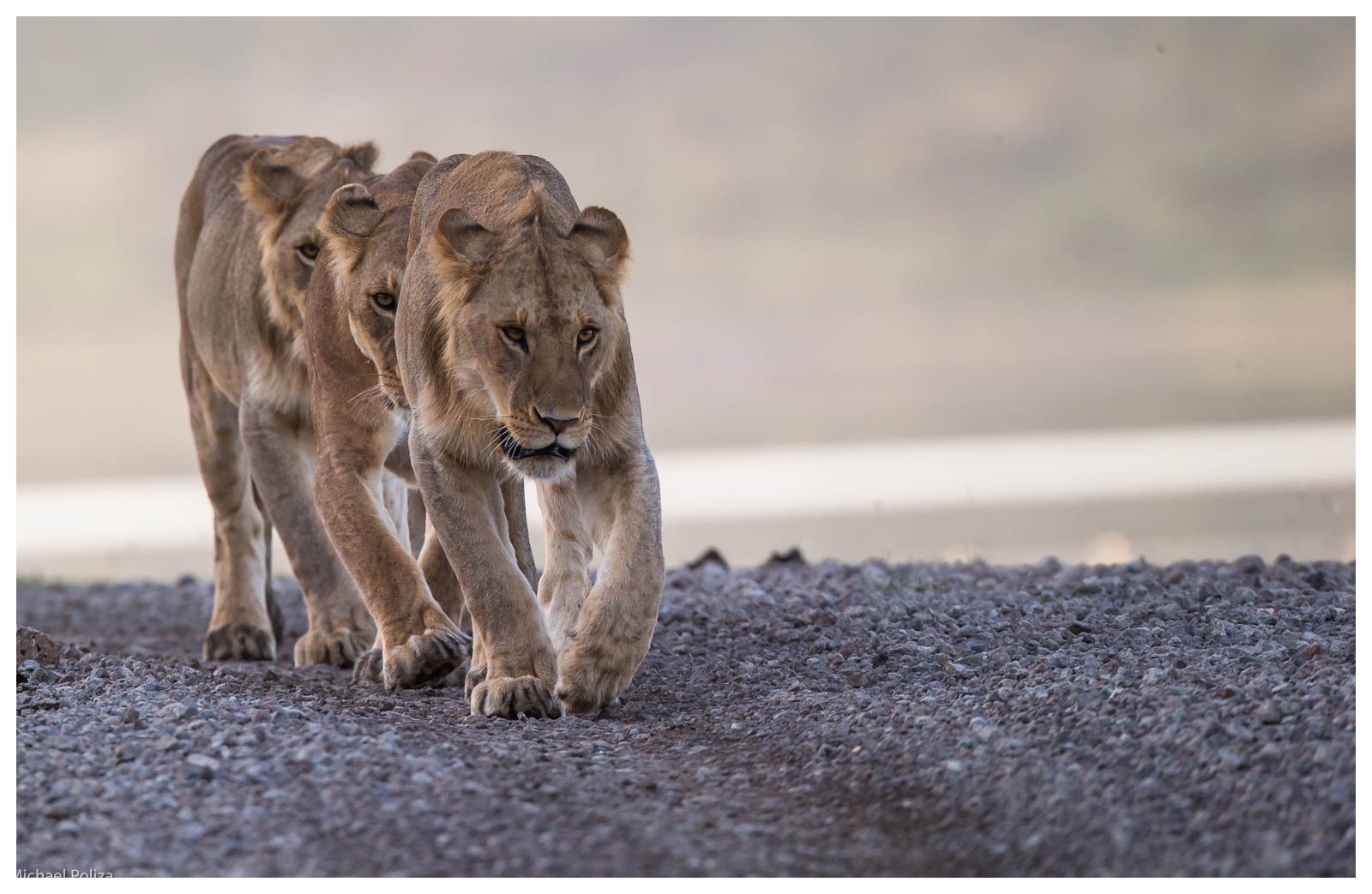 TANZANIA - Adventure off the Beaten Paths
Tanzania is great for those seeking wildlife adventure and genuine safaris experiences despite it being known for very touristic areas. In the northwest you will find the popular Serengeti and Ngorogoro Crater among other National Parks. We advise you to avoid the high season of July and September as these places get very busy then. In the south and south-eastern part of the country you can find much more authentic experiences and magical places like Mahale, home of the chimpanzees. The National Parks Katavi, Ruaha and the Selous offer stunning safari experiences with a genuine wild vibe and remote camps, both luxurious and adventurous in style. Here, you will be fully immersed by nature to create unforgettable memories disconnect from the realities of our busy, daily lives.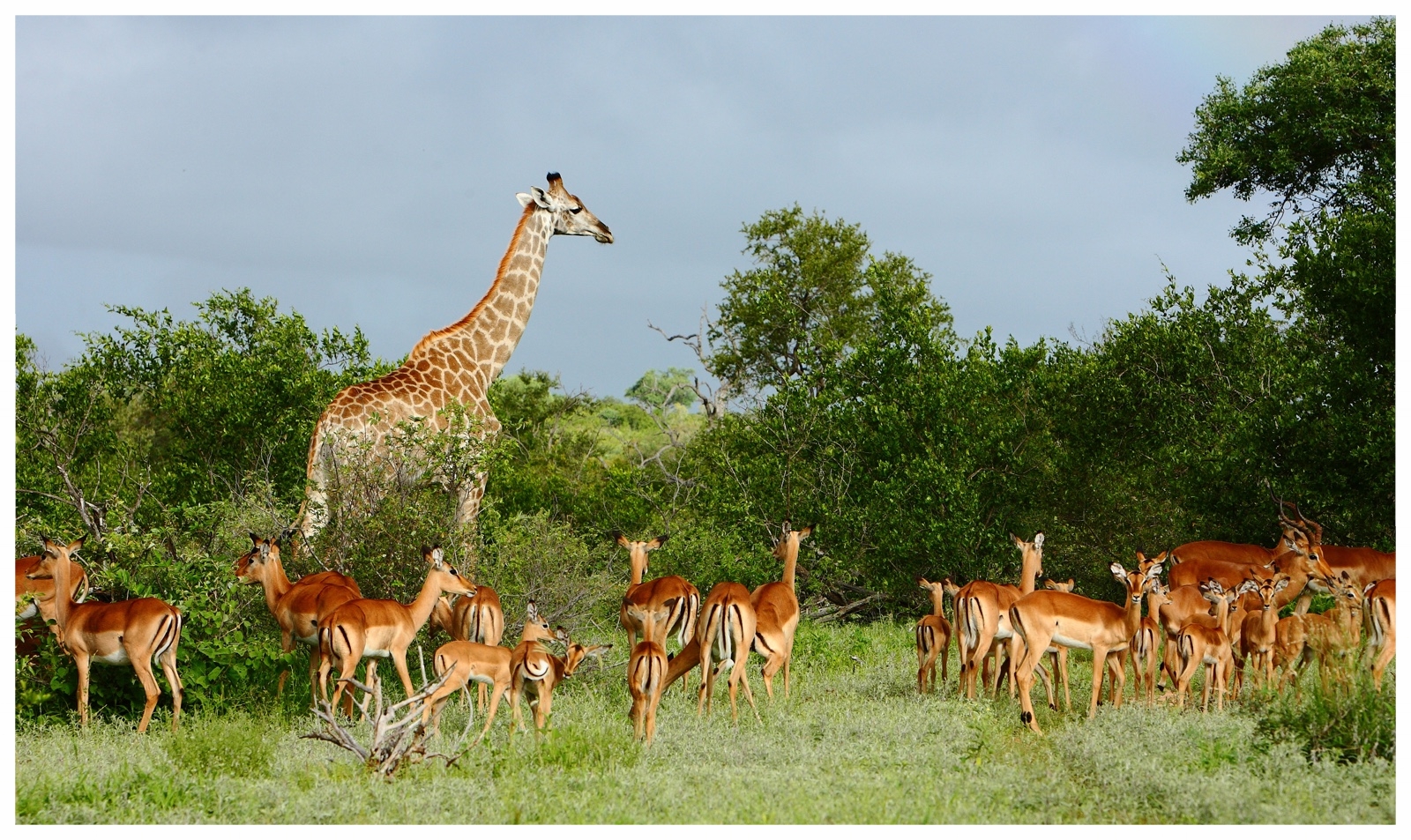 South Africa
- Safaris paired with Metropolitan Lifestyle
South Africa makes for an easy transition between civilisation and wilderness and is therefore the perfect destination for safari-beginners. Capetown with its beautiful beaches and coastline, first-class hotels and idyllic wine lands allows travellers to softly land in Africa. The northern Kalahari, the Waterbury biosphere, the area around Kruger Park and north of Durban offer impressive game viewing opportunities. With modern amenities like A/C, mobile reception and good instrastructure, it has to be noted that you won't quite escape civilisation. An adventurous authentic safari experience is therefore better found in other countries.
ETHIOPIA - Culture, History and Epic Landscapes
Ethiopia is very rich in ethnological and landscape diversity: it is a must for those, who want to dive deeper into the African experience beyond safari and the big five. The stunning rock-hewn churches of Lalibela are just one of many evidences of this country's rich culture and history. Further north you will find the Simien Mountains, home of the gelada baboon and the rare simien wolves, Africa's most endangered carnivore. Close to Eritrea's boarder lies an absolutely fascinating, yet inhospitable landscape: the Danakil Depression with the Sulphur springs of Dallol and Erta Ate's laval lake. In remote parts of the South you will find ancient tribes subsisting at the edge of civilization. These tribes strive to preserve their millennial old traditions whilst establishing a connection to modernity. Travelling by helicopter is highly recommended to admire and understand the beauty of Ethiopia to its fullest.
ZAMBIA - The unknown Jewel
Zambia is often underestimated as a safari-destination. Effectively you can enjoy wildlife in this beautiful country with less crowds. Its national parks Kafue and South Luangwa offer stunning wildlife, which you can also observe from a canoe on the Zambezi or during a walking safari. On foot in the wild, a completely new world uncovers around you. Apart from Zambia's national parks with their abundant wildlife populations, you should not miss out on Livingston and its Victoria Falls. The country's diversity is as impressive as the enormous knowledge of Zambian professional guides. Which they will happily share with you.
UGANDA & RWANDA
- Home of the Mountain Gorillas
While most travellers combine their time in these central African countrieswith a safari in Tanzania or Kenya, there is much to explore in both Uganda and Rwanda. Of course the highlight of any itinerary to this part of the world is a visit to the famous mountain gorillas. Experiencing the immediacy of our closest relatives will put even the most far-travelled adventurer among us to awe. Mountain gorillas inhabit the rainforest in of Uganda and Rwanda and are therefore only reachable via foot. You may encounter a gorilla family after an hour-long walk, others living deeper in the rainforest will take an additional two to three hours to locate. A visit requires a permit issued by the respective national park, which we recommend purchasing through us as early as possible. Permits are limited in number and a large portion of the profits go towards animal protection efforts.
CANADA -
Adventure and raw nature in the Northern Hemisphere
We are huge fans of Canada's West Coast and he Arctic with its vast offerings for wildlife fans. Black and grizzly bears, as well as orcas, humpback and grey whales and countless dolphins can be seen here in their natural habitat. Even bald eagles – which have recovered after facing imminent extinction – can be seen along the coast. Further north you'll find polar bears, walruses, musk oxen and a number of species that will likely be new to you. Vancouver Island and large parts of the mainland can be travelled by car but those who want to experience true wilderness must leave the ground behind and opt for seaplanes, helicopters and ship. Beautiful and comfortable accommodation allows for ultimate luxury in the wilderness.
ALASKA
- Welcome to the Last Frontier
An Alaskan adventure allows for pioneering in one of the last great wilderness regions of the world – off-road and far from touristic paths. The westernmost and northernmost federal state in the US appeals with its unspoilt nature unforgettable wildlife viewing opportunities. Majestic landscapes of infinite tundra, magnificent fjords and the largest glacier in the worlds are sure to impress you. In Wrangell St Elias National park, a special experience awaits. Small aircrafts with large soft tires allow the exploration of 22000 square miles of untouched parkland and to land virtually anywhere – including glaciers! At times green, at times red, at times purple – with luck on a clear night you will see the shimmering Northern Lights, which perfectly rounds off the Alaskan adventure. Nature and animal lovers will surely be mesmerized by Alaska.
ICELAND
-
Geysers, Volcanoes and Northern-lights
Sometimes paradise is in closer vicinity than we think! Only a 6 h flight from the East Coast and less than 3 h away from Europe awaits and adventurous visitors. Situated just over 100 miles from the northern polar circle - to this day Iceland remains largely untouched by humans. Few places on earth offer such a large variety of impressive landscapes and natural phenomena on an area this small. Volcanoes, crater rows, rapid waterfalls and giant glaciers are all found here. Travelling the uninhabited inland takes you through rocky deserts, bizarre lava fields and through wide rives – a paradise for adventurers. Each season offers travellers something new. Hunt for the Northern Lights in the winter or stay up all night in summer when it stays light throughout the night. Iceland is perfect for a short escape of three to five days into this surreal part of the world.
MYANMAR
- Empire of Pagodas
The jewel of Southeast Asia: Myanmar, formerly Burma is one of the largest and certainly most devout Buddhist country on earth. No wonder, that this country has become a favourite destination amongst Asia explorers in recent years. Apart from the unique agglomeration of Buddhist Temples and monasteries nestled perfectly into an untouched magical landscape, what truly sets Myanmar apart are its humble ad genuinely good-hearted people. The ancient city of Bagan alone houses more than 2,500 11th and 13th century temples, which are scattered thorough the Bagan plains. Unlike elsewhere, visitors can explore the temples freely, while the rising or setting sun drapes the Bagan plains into a warm haze – un unforgettable experience. Equally impressive are the floating gardens and markets of Inle Lake and the golden Shwedagon Pagoda in Yangon. If you explore this country slowly and mindfully, each moment offers unexpected intensity and enchantment. This is a magical place of tradition and transition which should be visited before it is too late.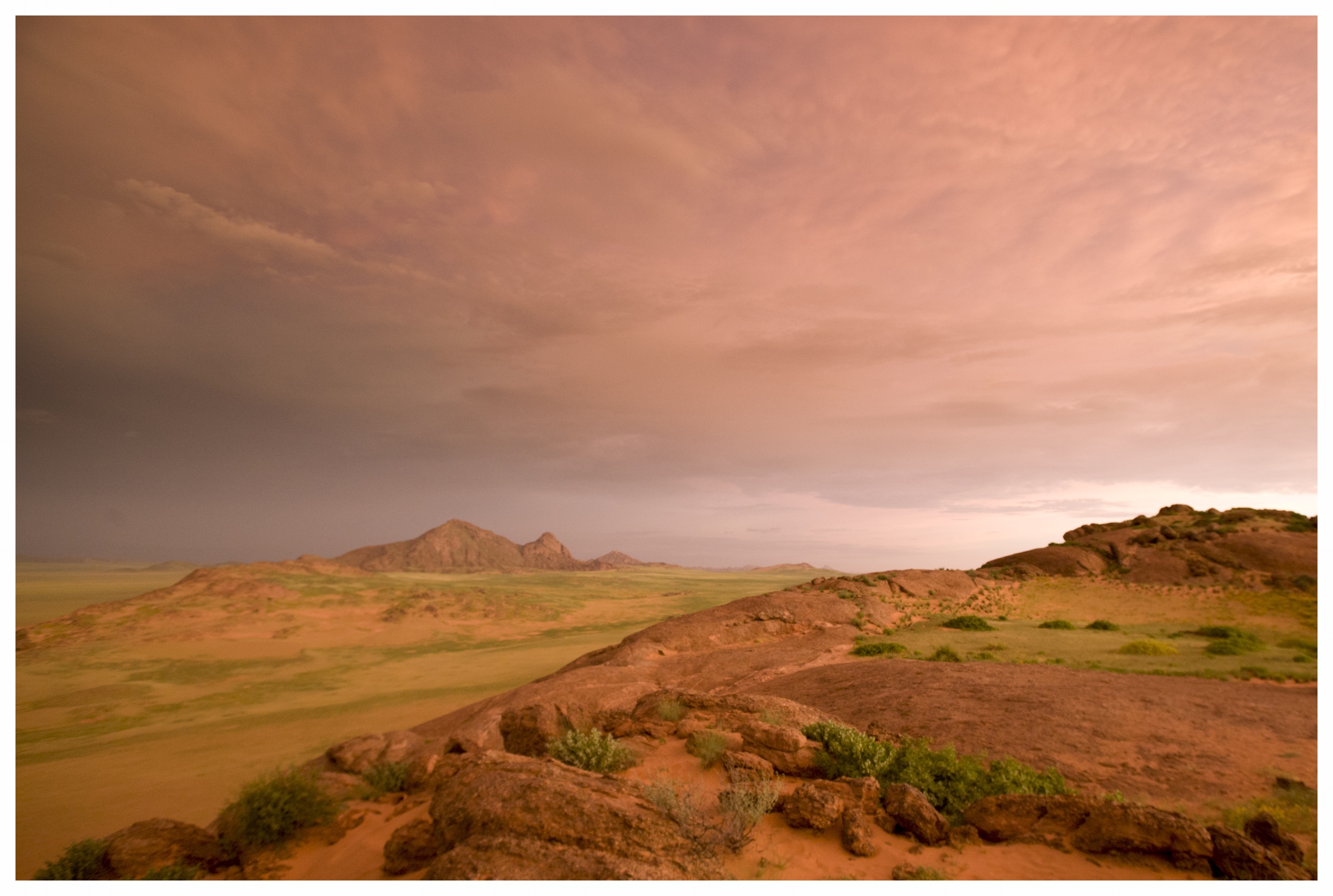 AUSTRALIEN
- Breathtaking, endless and laid-back
Who does not long to see Australia, both giant country and continent at once. Corssing this vast area from East to Qwest takes almost five hours by yet. Therefore, it is best to have lots of time at hand or focus on few areas. In the Northwest, the Kimberly Region and the Bungle Sandstone Mountain in the Purnululu National Park are the highlights of wild Australia. Equally fascinating are the Great Barrier Reef and the Kakadu National Park, as well as Tasmania at the southern tip of the country. A visit to Ayers Rock, the sacred sandstone monolith of the Aboriginal peoples in Central Australian desert should not be missed, despite its popularity.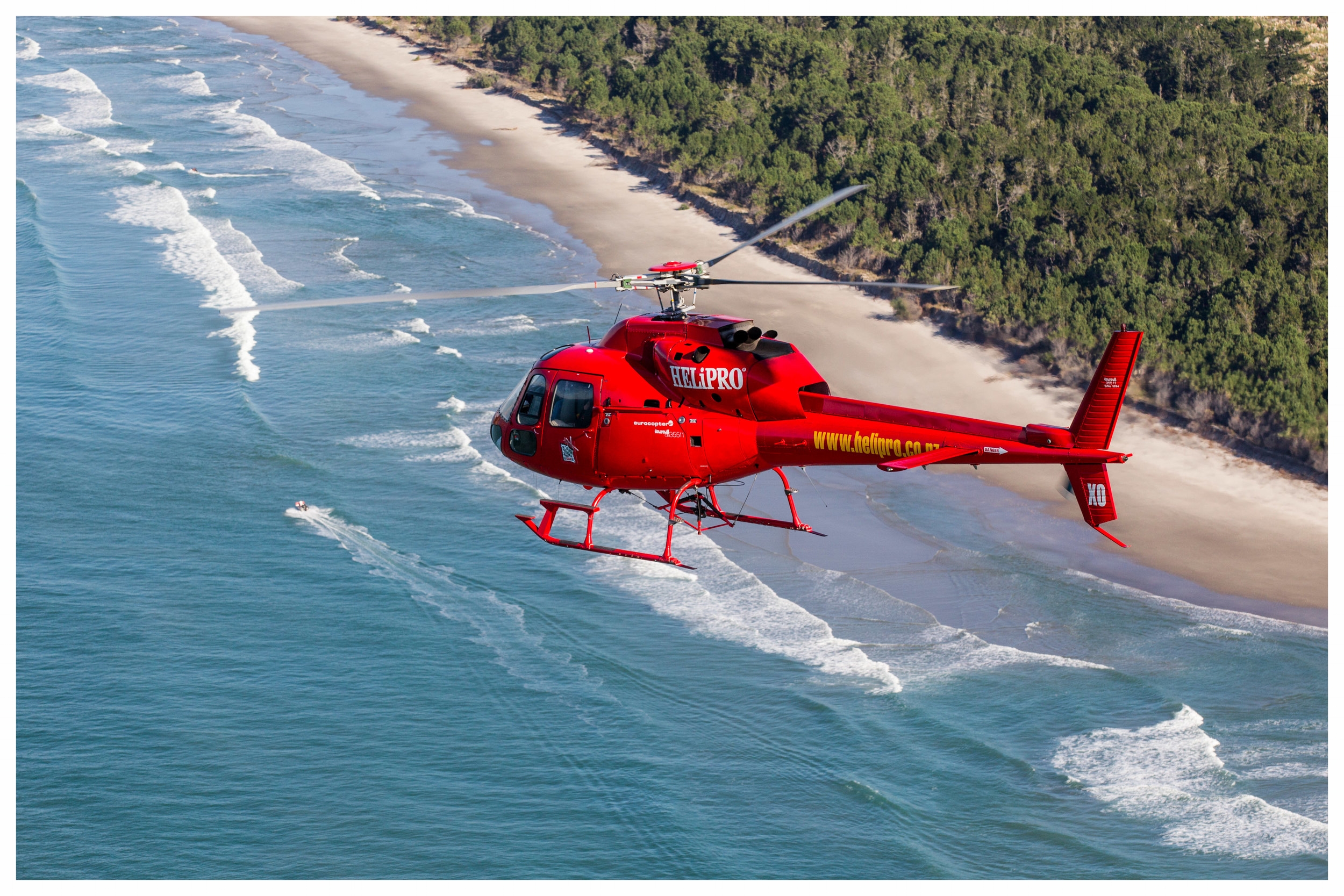 NEW ZEALAND - Familiar Far Side of the World
This tiny yet unbelievably rich country on the other side of the world is well worth a long journey. North Island boasts beaches, volcanoes and Scottish looking hillside while on South Island you will find glaciers, fjords and the most stunning coastlines. New Zealand spoils the eye with unbelievable landscapes! One can easily travel by car or off-road vehicle; a helicopter will however add to the experience and give a full sense of the country's beauty. With only 4.3 million inhabitants, New Zealand has endless wilderness to explore. There are dozens of beautiful lodges to choose from, as well as culinary delights and excellent wine.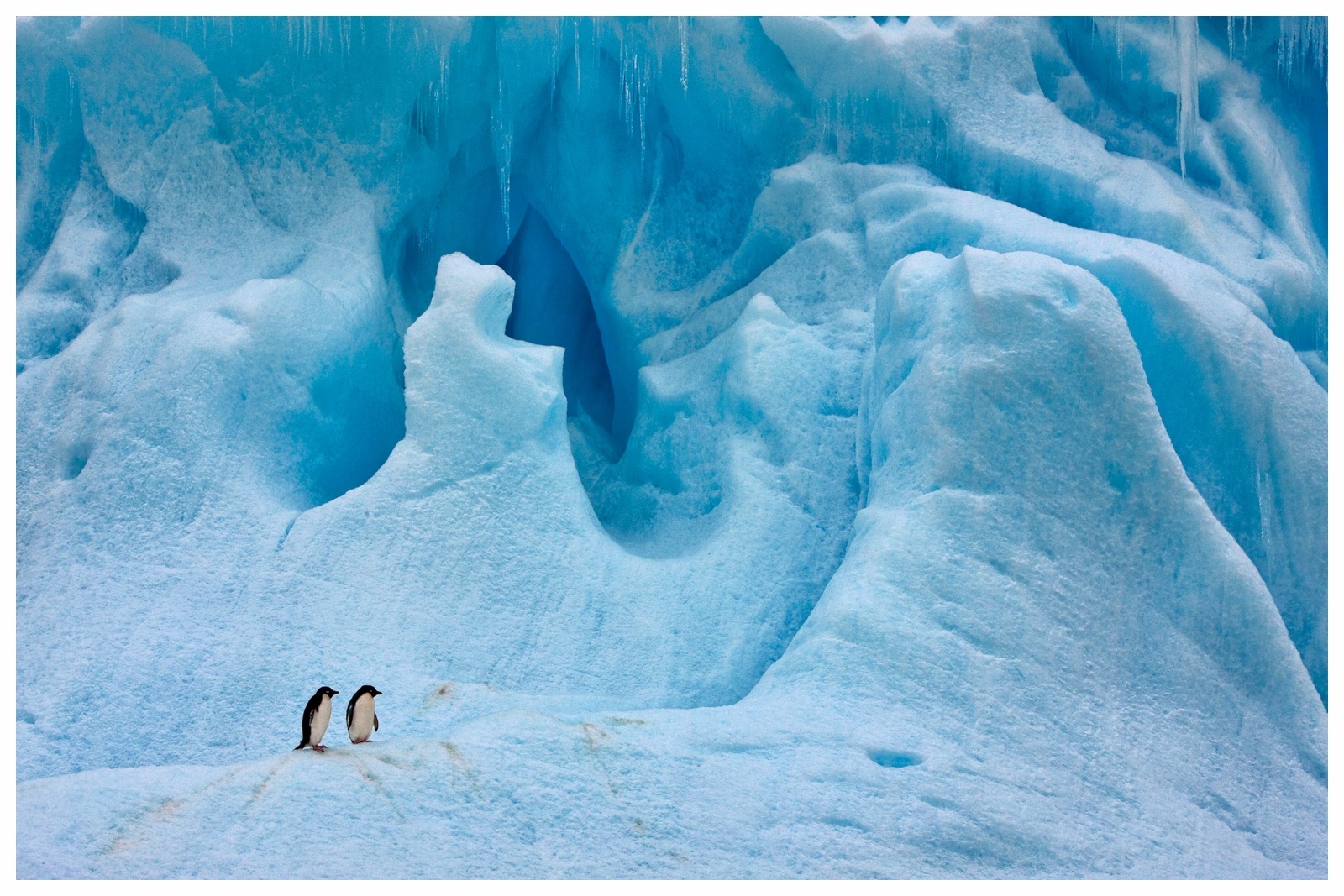 ARKTIC & ANTARKTIC
- Magnificent Land of Ice
Roughly the size of the US and Mexico combined, the Antarctic at the South Pole is drier than Arabia and higher than mountainous Switzerland. On a clear day, the home of the penguins is sunnier than California and colder than the freezer compartment in your fridge. This is a place of fascinating extremes! The Arctic at the North Pole is a sea surrounded by continents and covered by a thick layer of ice. This is the wild treasure chamber of the North, home to the midnight sun, the long pole ants and kingdom of Polar bears. These two magical places offer guests daily expeditions to natural wonders- explorations and experiences that you won't encounter anywhere else on our planet. We organize expeditions on small ships, either exclusively or with small customized groups but far from typical cruise ship experiences.
MICHAEL POLIZA PRIVATE TRAVEL
Jarrestrasse 42a
22303 Hamburg
+49 40 271 66855
travel@michaelpoliza.de
Oder direkt via:
Marthe Hannoever
+49 40 271 66855
marthe@michaelpoliza.de
Sophia Deckel
+49 40 271 66855
sophia@michaelpoliza.de
Corinna Lepach
+49 172 4533367
corinna@michaelpoliza.de
Michael Poliza
+49 163 6846300
michael@poliza.de